Monday-Wednesday Preschool Christmas Parties during class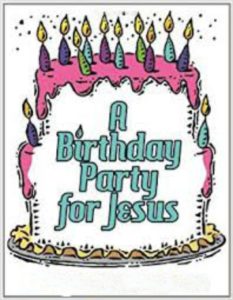 Your children will be having a Birthday Party for Jesus during class today!
We are having a $5 grab bag gift exchange!
If your child is a boy, they will buy for a boy.  If your child is a girl, they will buy for a girl.  Please have them label the gift "For a Boy or Girl" and please make sure to mark your child's name as who the gift is from.
You can send these gifts in before the party date if you wish.  We will hold them until the party for you.
Share This Story, Choose Your Platform!